Vindome is your gateway to direct, easy and secure wine investments
No minimum investment required, get started today with 12 month free storage and insurance.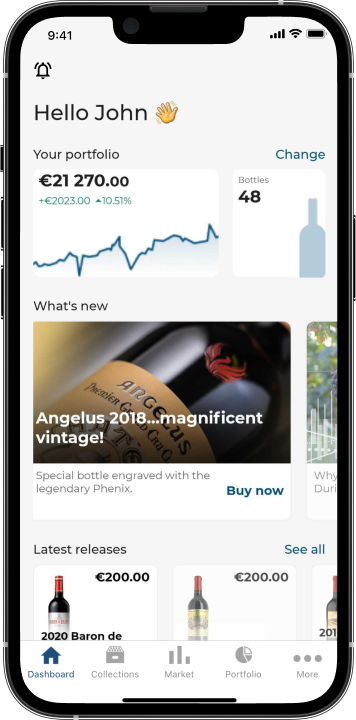 Why invest in fine wine?
Fine wine is the worlds fastest growing asset offering:
Proven year-on-year high return
A hedge against inflation
An investment with low volatility
A smart asset to diversify your investment portfolio
What to consider when investing in fine wine?
Investing in wine has never been easier. However, there are a few tricks of the trade to consider:
Producer brand equity
Wine provenance & authenticity
Vintages & investment horizons
To create a balanced portfolio
Storage conditions & insurance